How Our Credit Services Work
No matter what, you'll get a free professional review of your credit reports with your free, initial consultation. We consider it a public service! We'll also develop a plan of action for fixing and improving your credit reports and credit scores — whether or not that includes our paid services.  From there, if we both decide our services are a good fit for you, we'll provide you a much more detailed, in-depth Credit Audit. We leave no stone unturned!
Our credit repair gives you the headstart you need by disputing your negative accounts for you. We'll attack every bad-credit item that appears to be potentially in error.  Finally, while we work on your credit history, our credit consultants will provide you all of the tools and guidance you need to begin building new, positive credit. This will enable you to secure your financial well being long after you graduate from our services.
We will perform a professional review your Equifax, Experian, and TransUnion credit reports. This includes a detailed investigation for any incomplete, out-of-date, or potentially incorrect information that can be disputed.
Our credit expert will also create a custom, comprehensive plan to improve your credit. This plan will reflect the strengths and weaknesses of your credit profile, as well as incorporate your financial goals.
At the end of your credit audit, you'll receive a copy of your action plan and a full report outlining all of your negative accounts, their potential errors, and how they can be leveraged to improve your credit scores.
We understand that improving your credit quickly is likely a serious concern for you, especially if you're waiting to close on your dream home.  You'll receive results in as little as 30-45 days. We do everything we can to correct as many errors as possible, as fast as possible. We will craft customized disputes for all the negative items on your credit reports and send them on your behalf to the credit bureaus — at no charge to you.
Many of our clients have negative items removed on the first try! But if your goals are not reached, we will continue to escalate your disputes at no extra charge. At every stage, we will re-audit your credit reports for free. If needed, we will contact your creditors and collection agencies directly and use advanced tactics to get persistent errors removed.
Having positive is just as important as removing derogatory accounts. We help you get approved for positive credit that will help you rebuild your credit profile so you can accomplish your financial dreams.
Credit Builder Card
Build Positive Credit Today!
We Help Remove Bad Credit Like:
COLLECTIONS • CHARGE-OFFS • LATE PAYMENTS • REPOSESSIONS • FORECLOSURES • PUBLIC RECORDS • BANKRUPTCY  • MUCH MORE
Rebuild
During your Credit Analysis, we review your credit report for inaccuracies, errors, balances, and depth of credit to develop a personalized roadmap to improving your credit.
Get your personalized credit analysis within only 2 to 3 business days.
Education
After credit analysis, we will equip you with knowledge of what steps you can take in the process, and the tools you need to take them, so we can reach your goals together.
Resolve
We Resolve by challenging any and all errors, inaccurate information and unverifiable items that are on your credit report.
Next we send the first round of dispute letters within 5 business days.
Credit bureaus have 30-45 days to respond.
After we receive the results it takes 2-3 business days to log results and escalate the process to the next round.
Re-investigate
After we audit your results, we initiate a reinvestigation of remaining accounts escalating the dispute process with creditor direct disputes or consumer protection services.
During a reinvestigation, the credit bureaus and creditors have 30 to 45 days to perform their investigations and respond.
Graduation
After the dispute process has been completed it is time to for you to graduate from our services and take full advantage of your improved credit! It takes an average of 6-9 months.
Helping People & Families since 2012
We have built our business over the years by educating and empowering average people to understand their credit and use it to their advantage.
We don't just use the best tools and strategies to fix your credit, we teach them to you! That way, you and your family get to enjoy the benefits for the rest of your lives.
That's our goal, our mission, our passion — your lifetime success!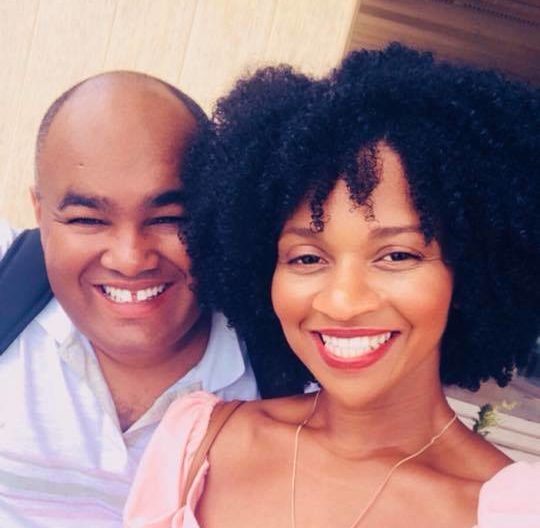 CREDIT ANALYSIS
Due at Signing
Outdated accounts

Inaccurate information

Wrong personal information

Review installment and revolving accounts that have high credit utilization

Have accounts updated/made current

Create a plan for correcting or removing inaccurate information

Create a plan for increasing the credit score based on the five elements of a good score

Create a plan for maintaining a good credit score

Provide a phone consult to go over the plans and information

Provide a report detailing all of the information listed above

Access to a step-by-step audio and video course that explains how to raise your credit score

Access to step-by-step audio and video course that explains how to rebuild credit
Credit Repair
+ VIP CREDIT IMPROVEMENT COACHING
Your client file will be analyzed and reviewed
+Manual updates and reviews
+Response to any correspondence via telephone
+Response to correspondence via email
+Response to correspondence via fax
+Response to correspondence via USPS
+Credit report reviews and updates to determine next course of action
+Creation of dispute letters
+Mailing of dispute letters
+Offer assistance with budget questions
+Offer assistance with credit
+Ongoing credit education and advice
+Budget advice
+Access to the education portal
+Regular updates to the educational portal with videos, podcasts, article and webinars
Vindaah Lovely Saintcilien
I went to Depina credit solutions with very poor credit and poor knowledge of the importance of credit. Immediately- I start seeing changes in my credit. They educate me on ways to improve my credit scores and maintain them..they thought me healthy ways to use my credit. They are the best. I recommend them to everyone. I am very happy with my results.
Admilson Santos
Arthur is my go to guy for any credit related matter! I can always count on him for great advice and tips on maintaining excellent credit! I have learned a great deal from him and appreciate his exceptional services. Arthur is a great teacher and I admire his passion and strong worth ethic!
Miriana Moura
Arthur is the best! He educated me on everything I needed to know in order to make better decisions later. He is a complete credit expert. I started seeing improvements to my credit in less than 3 months! I highly recommend his expertise. You cannot go wrong in entrusting this man with your credit!
Edwin Monteiro
I've started working with Depina Credit Solutions and from day one, they have been extremely helpful, knowledgeable and easy to work with. Reasonable prices with great results. I know once they have finished their work on my case, I'll be buying a mansion, a Lamborghini and everything else!! Check them out asap!!
Quëën Ünïquë
When I first approached Depina credit solutions I was completely lost about what do to and how to improve/ fix my credit score! Arthur guided me and explained everything I needed in order to get a great credit score!!! Strongly recommend him to everyone.
Maria Resende
Arthur is awesome, always so attentive and has great advice. Very honest individual that goes above and beyond for his customers. I wish I found you sooner! Thanks for all your hard work!
Maria Dos Santos
Excellent customer service and returns phone calls soon as possible and explains everything step by step. Love it!!!
Liseth Carey
Absolutely amazing. They are dedicated to their clients, always checking in and sending helpful resources and advice on fixing but most importantly MAINTAINING and BUILDING good credit!!!!!
Noelle Felkel
Extremely knowledgeable and great Customer Service!
Nicci Mcmillan-Jones
Attention to detail, knowledgeable and professionalism is what you get when you work with Arthur and Depina Credit Solutions!
Schedule a
FREE Credit Review
When you sign up you get:
○ One on one session
○ Personalized strategy
○ Account Review
○ Score Review