Are you trying to improve your credit score?
Looking for fast credit repair tips?
A low credit score can be a huge inconvenience in your life and can limit you in a lot of ways. If you're thinking about buying a home or a vehicle, for example, or you're trying to get a new job, it's important to look for ways to improve your score.
Luckily, If you're trying to raise your credit score and don't have much time to waste, there are some things you can do to bring it up quickly.
Below we'll give you our 3 most powerful tips for repairing your credit as quickly and effortlessly as possible.
1) Monitor Your Credit
One of the most important things you can do to improve your credit score is to start monitoring it as closely with a credit monitoring service.
Every other step you take to improve your credit will go much more smoothly if you actually know what you're dealing with. You can't know what to improve if you don't know what's on your report. A credit monitoring service will help monitor your credit report and score and will notify you if there are any changes or if you may be a victim of identity theft.
Additionally, it's also a great idea to get a free credit review so that you can get an even clearer picture of your credit.
2) Manage Your Credit Card Balances
The next most effective thing you can do to improve your credit score quickly is to get serious about managing your credit card balances.
Your credit utilization rate can have a major impact on your credit score. If you currently have a significant balance on your credit cards or if you've maxed them out, you need to work on paying them off as quickly as possible. Making larger payments than the minimum on your credit cards can be incredibly helpful for eliminating credit card debt more quickly.
Bringing down your credit utilization and paying off your cards is one of the quickest ways to improve your score, so you shouldn't neglect this step.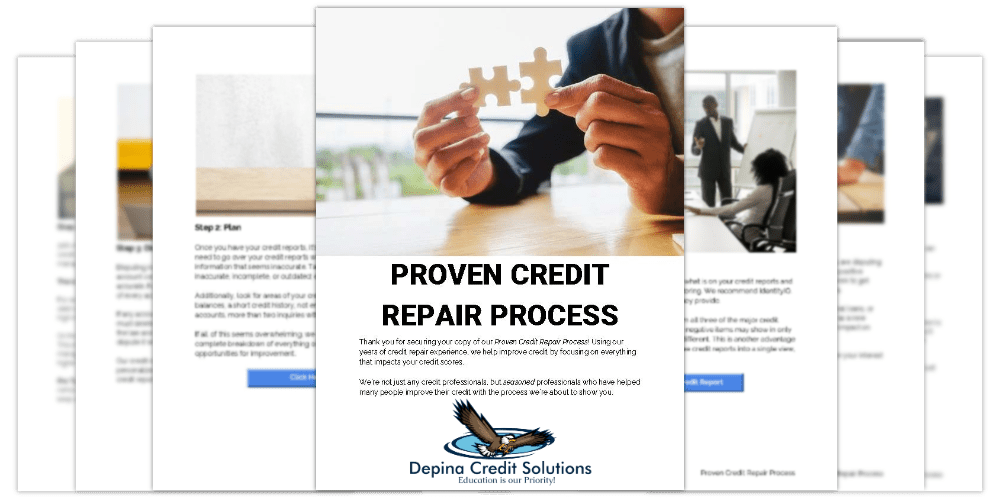 3) Dispute Errors on Your Credit Report
One more great way to improve your credit quickly is to dispute errors on your credit report.
While this won't always be the case, there may currently be errors on your report that are bringing your score down significantly. Your report may have outdated information or there may even be an account on your report that doesn't actually belong to you.
If you do notice any problems or false information on your report, you'll want to contact the credit reporting agencies immediately to change the information. If there were any errors on your report, your score may significantly improve once they're removed.
Using These Tips For Fast Credit Repair
If you need to improve your credit score quickly, few things are more effective than the above at fast credit repair. If you're ready to bring your credit score back up once and for all, the three actions above are the very first that you should be focusing on to do it.
Need help repairing and monitoring your credit? Contact us today to learn more about what Depina Credit Solutions can do for you.
Want to Find Out What's On Your Credit?
Find out what's on your credit report and what you can do about it with a one on one professional review of your credit.